Visit Liberty's appointed Network Outpatient Clinics
Visit Liberty's appointed Network Outpatient Clinics
Verify a Medical Provider's participating status
The participating status of a network medical clinic may change from time to time without prior notice. Thus, always verify a medical provider's participating status by making an advance phone call enquiry or appointment with the clinic.

Bring your membership card and visit the network clinic
Present your membership card at clinic registration for access to the service.

Sign the voucher
Sign the voucher to acknowledge services received after consultation.

Settle the co-payment if any
Settle any co-payment or extra cost at the clinic. No claims filing is required by you.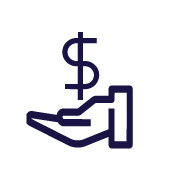 Please Select Columns