4 basic plans and 4 added protection selections to best suit your needs
Extended dangerous activities coverage including skiing
Personal effects damage extension
Free Worldwide Emergency Assistance Services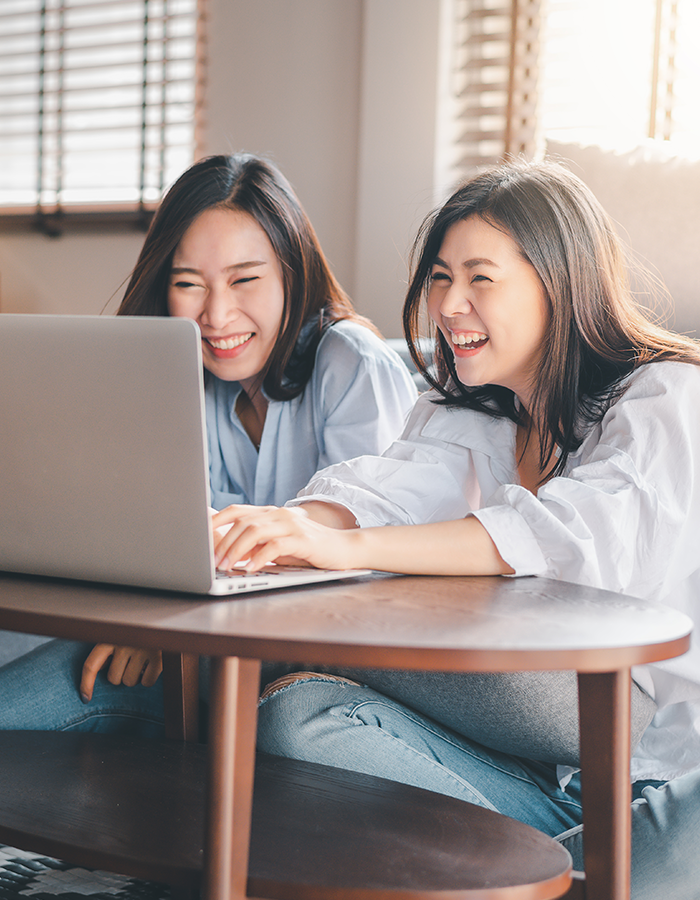 We've got your needs covered
Compare our plans in details, you'll definitely find something that suits you
Description of Benefits
Percentage of Sum Insured
Accidental death
100%
Permanent total disability
100%
Permanent total paralysis of all limbs
100%
Permanent and incurable insanity
100%
Loss of entire sight of one or both eyes
100%
Loss of one or more limbs
100%
Loss of speech and hearing
100%
Loss of hearing in both ears
75%
Loss of hearing in one ear
15%
Loss of speech
50%
Permanent total loss of lens of each eye
50%
Loss of toes

All
Two joints of each big toe


20%
7.5%
Loss of metacarpals

First or second
Third, fourth or fifth


3%
2%
Loss of one thumb

30%
15%
Fractured leg or patella with established non-union
15%
Shortening of leg by at least 5cm
10%
Description of Benefits
Accidental Death & Permanent Disability - Hand
Right Hand
Left Hand
Hand

Description of Benefits
Accidental Death & Permanent Disability - Hand
Right Hand
Left Hand
Loss of four fingers and thumb
70%
50%
Loss of four fingers
40%
30%
Loss of three joints
(each of index, middle, ring or little finger)
15%
10%
Loss of two joints
(each of index, middle, ring or little finger)
10%
7.5%
Loss of one joint
(each of index, middle, ring or little finger)
7.5%
5%
Description of Benefits
Accidental Death & Permanent Disability - Burns
Second Degree Burn
Third Degree Burn
Major Burns

Description of Benefits
Accidental Death & Permanent Disability - Burns
Second Degree Burn
Third Degree Burn
On 50% or more of body surface
100%
100%
On 30% or more of body surface
50%
100%
On 20% or more of body surface
40%
100%
On 10% or more of body surface
20%
75%
On 5% or more of body surface
10%
50%
---
Plan Classification
| Plan Classification | Plan 1 | Plan 2 | Plan 3 | Plan 4 |
| --- | --- | --- | --- | --- |
Accidental Death & Permanent Disability1

| Plan Classification | Plan 1 | Plan 2 | Plan 3 | Plan 4 |
| --- | --- | --- | --- | --- |
| In the event of death or permanent disablement within 12 months from an accident | HK$1,000,000 | HK$1,800,000 | HK$3,000,0003 | HK$1,000,000 |
| | 10% - 100% | 10% - 100% | 10% - 100% | 10% - 100% |
| Loss of toe(s) or finger(s) | 5% - 70% | 5% - 70% | 5% - 70% | 5% - 70% |
| | HK$500,000 | HK$1,000,000 | HK$1,500,000 | HK$500,000 |

Temporary Total Disability4

Plan Classification
Plan 1
Plan 2
Plan 3
Plan 4
Temporary Total Disability4
(per week, max. to 52 weeks)
HK$1,000
HK$2,000
HK$4,000
N.A.

Accidental Medical Expenses

Plan Classification
Plan 1
Plan 2
Plan 3
Plan 4
Sum insured per year
In the event of the injury took place within 12 months from the date of the accident
HK$20,000
HK$35,000
HK$50,000
HK$20,000
Inclusive of Chinese medication and treatment, bone-setting, acupuncture expenses, chiropractic & physiotherapy treatments
HK$180 per day
HK$2,000 per policy year
HK$180 per day
HK$2,000 per policy year
HK$180 per day
HK$2,000 per policy year
HK$180 per day
HK$2,000 per policy year

Hospital Cash

Plan Classification
Plan 1
Plan 2
Plan 3
Plan 4
Payable from the second day of confinement if you are hospitalised in HKSAR public hospital
HK$250 
Maximum 182 days per policy year
HK$250 
Maximum 182 days per policy year
HK$300 
Maximum 182 days per policy year
HK$250 
Maximum 182 days per policy year

Emergency Assistance Services

| Plan Classification | Plan 1 | Plan 2 | Plan 3 | Plan 4 |
| --- | --- | --- | --- | --- |
| 24-hours emergency assistance services | Free | Free | Free | Free |
1 All above Accident Death & Permanent Disability Benefits are subject to a maximum amount of HK$7,500,000 in aggregate under any one period of insurance

2 Extra Indemnity applicable to:
Compensation on second-degree burns and third-degree burns
Compensation on hijacking upon injury or death
Extra worldwide indemnity on public transportation, including public bus, taxi, ferry, underground train and commercial aircraft etc
Extra indemnity within HKSAR while you are a victim of:

Hit by falling object in public street
Landslide, flood, fire or explosion
Shot by police or criminal in a criminal act being an innocent person

Compensation on disappearance and exposure if the insured person has not been found one year after disappearance on aircraft crash or vessel sunk 
3 Sum Insured must be lesser than 5 times of proven annual salary

4 3-month employment proof prior to the accident is required. If you are self-employed, the cover will be valid for the period when you are hospitalised for accidental bodily injury and 50% of the benefit will be paid
Added Protection (Choose 1 out of 4)
| Benefit Items | Descriptions |
| --- | --- |
| Professional occupation promotion | For insured as a full-time accountant, indoor architect, actuarial, registered medical practitioner, lawyer, and registered insurance agent or technical officer, a 5% extra premium discount will be offered. |
| Child support & tuition fund | A lump-sum HK$100,000 benefit will be payable to an insured person's dependent children aged 18 or below upon insured death arisen from an accident. |
| Indemnity for school activities and travelling | An additional HK$100,000 benefit will be payable to insured full-time students aged 25 or below if he suffers from accidental bodily death or major burns during the course of participating in school activities or travelling by school bus. |
| Home modification expense | If an insured person sustains a bodily injury as a result of an accident which leads to permanent total disablement during the policy period, Liberty will reimburse for the actual expenses in renovating his principal home for the caring purpose, subject to a maximum amount of HK$100,000. |
Class of Occupation
Hong Kong residents aged 3 to 65 can be applied and renewable up to 75. Eligible benefit plans and premium will be subject to below occupation classification:
Class
Descriptions
Class 1
Clerical and non-manual occupations
e.g. accountant, architect, auditor, banker, clerk, clinic nurse, doctor, indoor sales, sales representative, lawyer, physiotherapist, secretary, stockbroker, teacher, etc
Class 2
Occupations involving outdoor work or occasional manual work only
e.g. factory supervisor, foreman, hairdresser, local domestic helper, property agent, salesman, supervision, engineer, supervision civil engineer, surveyor, tailor, waiter (not bar, lounge or night club), etc
Class 3
Occupations involving skillful and slight manual work but not using heavy and hazardous machines
e.g. baker, cook, fixed-stall hawker, hotel janitor, painter, supermarket worker, motor repair worker, watchman (unarmed) etc
Class 4
Occupations involving heavy manual work or hazardous nature
e.g. air-conditioning repairman, butcher, carpenter, disciplinary squad, gas deliveryman, patrolman tractor driver, truck driver (below 10 tons and not-to China) etc
Class 5
Child aged 3-18 or 19-25 but under full-time education
Housewife or not under employment
 Please refer to Liberty for clarification on occupations not listed in the above table.
Notes
Family Discount

If you insure with your direct family members, including spouse, parents, grandparents, siblings and children aged 21 or below at the same time, an extra 10% discount will be granted on all new applications.

Major Exclusions

Any injuries or death related to illness, disease, pregnancy, dental care, cosmetic surgery, mental disorder, self-inflicted acts, suicide, and professional racing will not be covered. A consequence of any pre-existing condition, treatment of alcohol or drug addiction, and accident arisen from serving in the disciplinary forces or other armed services are not covered as well.
---