Cover for loss of or damage to stock or document in transit
Alterations and Additions
Cover for loss of crossed cheques, crossed postal orders, crossed bank drafts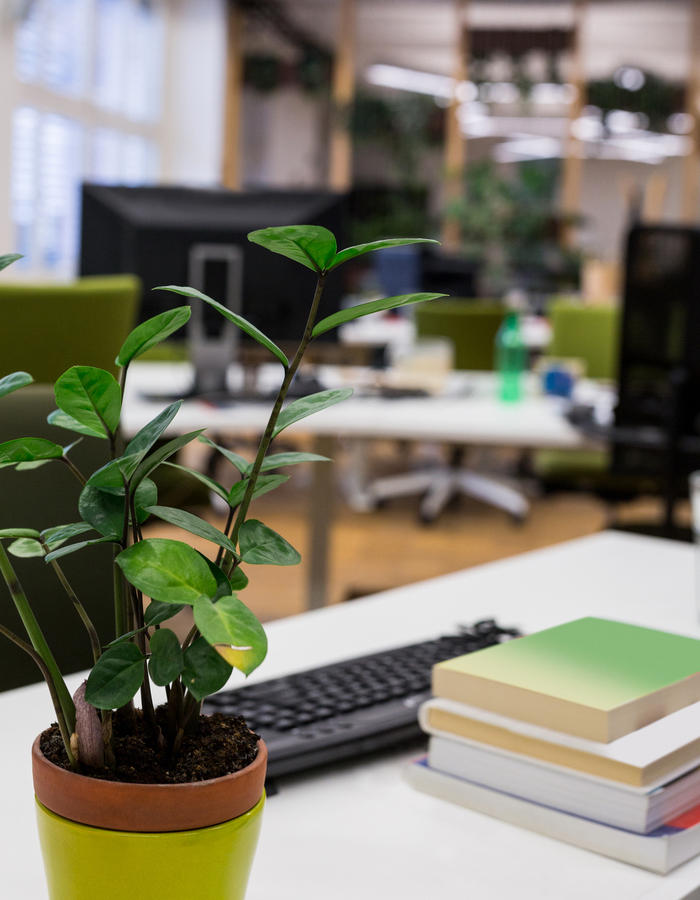 We've got your needs covered
| Description | Maximum Limit per occurrence (HK$) |
| --- | --- |
All Risks1

Description

Maximum Limit per occurrence (HK$)

Machinery or equipment
HK$200,000 per item
Portable office equipment outside your premises (within HKSAR)
HK$10,000/item
HK$30,000 any one period
Fixed glass/mirror
HK$50,000 or 10% of sum insured, whichever is lesser
Deed, document, card, tape, file or transparency
HK$10,000 per document or item HK$30,000 any one period
Trade sample/stock
HK$15,000 per item/set/pair
(HK$2,000,000 or 65% of the sum insured
against this section, whichever is lesser, per policy)
Personal effects of employees
HK$5,000 per employee
HK$10,000 per occurrence
Contents temporarily removed from premises
15% of sum insured per occurrence
Damage to Contents during office removal within HKSAR by professional removers
HK$100,000 any one occurrence with limit HK$20,000 per item
Removal of debris from business premises following the loss of or damage to the contents
HK$50,000 or 10% of sum insured per occurrence, whichever is lesser
Loss of or damage to stock or document in transit
HK$50,000 in aggregate for stock
HK$5,000 in aggregate for document
Loss of or damage to computer systems and records
HK$10,000 per item
HK$100,000 per occurrence
Cost of extinguishing fire
HK$50,000 per occurrence
Damage to premises caused by theft or attempted theft
10% of sum insured per occurrence
Stock and contents held in trust
HK$15,000 per item/set/pair
HK$100,000 per occurrence
Loss of or damage to works of art
HK$5,000 per occurrence
Alterations and Additions
Below HK$300,000 contract value

Free Special Extensions2

| Description | Maximum Limit per occurrence (HK$) |
| --- | --- |
| Accountant's fees clause - necessarily and reasonably incurred for producing information required by Liberty | HK$50,000/occurrence |
| Denial of access to or use of your office for a continuous period of more than 48 hours in consequences of the loss of or damage to the neighboring property caused by any peril insured under Section 1 | HK$250,000/policy |
| Failure of public utilities for a continuous period of more than 48 hours | HK$250,000/policy |

Loss of Money3

| Description | Maximum Limit per occurrence (HK$) |
| --- | --- |
| In transit during office hours | HK$50,000 |
| At Business Premises during Office Hours | HK$50,000 |
| At Business Premises out of Office Hours in a locked safe or strongroom | HK$50,000 |
| At Business Premises out of Office Hours not in a locked safe or strongroom | HK$5,000 |
| In transit to and from and whilst at the residence of an authorised employee | HK$2,500 |
| In a bank night safe | HK$30,000 |
| Loss of crossed cheques, crossed postal orders, crossed bank drafts etc | HK$500,000 |
| Damage to safes by theft or attempted theft | HK$35,000 |
1 "All Risks" protection to the office contents of your business, including landlord's fixtures and fittings for which you are responsible, tenant's improvements, trade samples and stock, furniture, office equipment, employees' personal effects, etc

Within the sum insured selected by you, the company provides insurance cover subject to the following limits for any one occurrence.

Minimum Deductibles:
10% of each and every loss due to water damage, subject to a minimum of HK$1,000
The first HK$1,000 of each and every other loss
Portable office equipment outside your premises (within HKSAR): The first HK$2,500 of each and every loss

2 Increased Cost of Working
This section gives you protection for an additional cost of carrying on your business after a loss payable under "Office Contents All risks" cover for a period up to 12 months. The sum insured automatically provided is HK$1,000,000 per occurrence/any one period of insurance. Time excess is 48 consecutive hours.
3 Money and Assault
This section gives you protection against loss of Money (cash, cheques, crossed cheques, money orders etc) at Business Premises or in transit anywhere in the Hong Kong Special Administrative Region. The policy also covers loss of money in a bank night safe and damage to safes by theft or attempted theft.

Special extensions at no extra cost:
Fidelity Guarantee
Liberty will compensate you for direct pecuniary loss arising from any act of fraud or dishonesty  committed by your employees (Limit: HK$10,000 any one occurrence and in the aggregate up to HK$50,000)
Personal Assault
HK$100,000 per person, HK$1,000,000 any one period of insurance

Public Liability
Covers your legal liability in respect of compensation for third-party bodily injury and or property damage arising in connection with the business operation and occurred within the Hong Kong Special Administrative Region. The limit of liability shall include all costs and expenses recovered by any claimant from the Insured and all costs and expenses incurred by the Insured with the written consent of the Company. Maximum limit is HK$10,000,000 per occurrence and unlimited any one period of insurance and with the following extensions:

It also provides the following special extensions at no extra cost:
Independent contractor's liability
Overseas visits clause
Tenant's liability clause
Food and/or drinks poisoning clause
First aid clause
Welfare, social and sports club clause

Minimum Deductible:
10% of each and every property loss due to water damage, subject to a minimum of HK$1,000
The first HK$1,000 of each and every other property loss

Optional Cover
Employees' Compensation covers your liability to employees in accordance with the Employees' Compensation Ordinance and Common Law, for injuries or death arising out of employment, up to HK$100 million per event and with the following special extensions at no extra cost:
Meal and lunch time clause
Emergency transportation clause
Extraordinary weather conditions clause
Downloads

Brochure
1.023 MB